Fusion Group has recently led the financing for the construction of major new commercial premises in the Upper Hill Community area of Nairobi, one of this rapidly growing city's most sought after business locations. Fusion and a small syndicate of investors will finance the $16.5 million project. Fusion has underwritten both the equity and the debt portion of the financing, allowing the project to get underway quickly.
Luke Kinoti, CEO of Fusion Group, says: "This is a great location, an excellent development team, and a partner who is a good business friend. This project offers us the quality – and the partners – that we have been waiting for."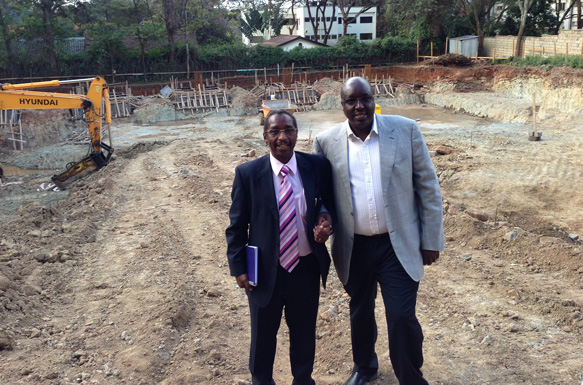 The development: Upward Scale Developments Ltd
The project will involve the construction of a high quality, modern commercial office block on 4th Ngong Avenue, in the Upper Hill area of Nairobi. The development, situated between Milimani Commercial Law Courts and Nairobi Hospital, and near the Ministry of Land, will boast 145,000 sq ft of A1 grade office space and some 300 parking spaces. The building will be sold floor by floor to occupiers, or as a whole to a yield-seeking investor. There is high demand for quality space in this area, from legal and medical practices and professional businesses of all kinds.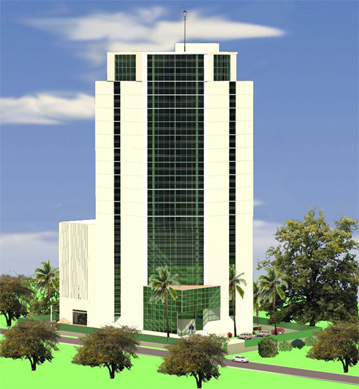 Partners and co-investors
Triad Architects: Triad, are a co-investor and the main architects for Project Snowdrop. They have an excellent track-record, having handled over $705m worth of projects, including the Coca Cola HQ, Barclays Plaza and Times Towers – all in Nairobi.
Epco Builders Limited: are Upward Scale's main contractor and are also a co-investor. The firm has been in operation since 1977, and has constructed local projects for Coca Cola, Kenya Commercial Bank, Kenya Airways, and East African Breweries.
MIP: are the project's quantity surveyors and also hold an equity stake. The lead consultant responsible for this development, Mr. Kairu Bachia, has worked on Commercial Bank of Africa branches, UAP Insurance head office, and Doctors Plaza at Nairobi Hospital.
Joseph Gitau Mburu: the project promoter (and another co-investor in Upward Scale) is well known by Fusion and has a strong business track record in East Africa. It was Mr Mburu who first put the project team together and approached Fusion for further financing.
FOR FURTHER INFORMATION REGARDING THIS NEWS RELEASE, PLEASE CONTACT:
Diana Gichaga, Head of Investor Relations, Fusion Investment Management:
dgichaga@fusiongroupafrica.com
Tel: +254 (20) 2710149 /53 /55