It is great to play a part in enhancing a business which is so vitally important to Rwanda's development objectives. We are delighted to be on board.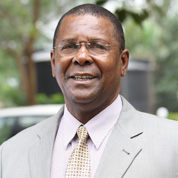 Fusion Capital has acquired a 46.5% equity stake in Rusororo Aggregate Limited, the first fully commercial large scale aggregate mining company in Rwanda.
Rusororo Aggregate is Rwanda's only large scale operation specializing in stone crushing for
commercial purposes. Fusion is partnering with the existing management team to take the business operation to a new level of efficiency and mechanization.
Read more