Fusion is proud to announce the official opening of its fourth East African Fusion Capital office, in Dar-es-Salaam, Tanzania. The office will be run and managed by experienced local banker and asset manager, Mwijage ("Joe") Bishota. Mr Bishota joins Fusion Capital from National Investment Company Limited, a listed Public Investment Company also based in Dar-es-Salaam.
Fusion Capital is Fusion Group's business funding solutions firm, set up to service the evolving needs of entrepreneurs and SMEs in Africa, and to finance Real Estate Developments. Currently, Fusion Capital is focused on the opportunities of the East African marketplace, but there are long-term plans to expand beyond this region, long-term.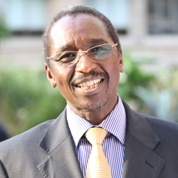 Luke Kinoti, Chief Executive of Fusion Group, says: "We have had plans to open an office in Tanzania for some time. But an office is not about the building, it is about the management team that runs it. We were prepared to wait for the right person."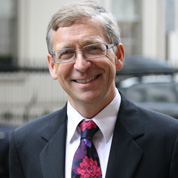 Dr Phil Goodwin, Executive Chairman of Fusion Group, adds: "Our strategy is to offer local businesses flexible financial solutions, delivered by excellent people who fully understand the businesses they are backing. In Joe Bishota, we have found precisely the kind of person we were looking for."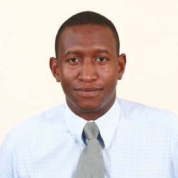 Joe Bishota went to Geneva College, Pittsburgh USA, where he was awarded a B.A. in Business Administration & Political Science. He is currently studying (in his private time) for a Masters in Business Administration degree at ESAMI in Dar-es-Salaam. Joe began his career in the hospitality industry, transferring into financial services in 1998. Since then, he has worked for a range of financial services firms within Tanzania, and has in-depth experience of insurance, credit services, sales training, asset management and advisory services.
Between 2007 and 2009 he worked for the United Nations as Country Manager (Tanzania) for the UN's Slum Upgrading Programme. Most recently, he worked for National Investments Company in an asset management role.
Fusion Capital's Tanzanian office will provide debt and equity-based financial solutions for small and medium-sized businesses, and Real Estate financings, based in Tanzania and beyond. All loans and investments made sit within Fusion Investment Management's portfolio of funds. The address of the new Tanzanian office is:
Fusion Capital Limited
Mbezi Beach Africana
Plot No 2011, Block H, PO Box 78677
Dar-es-Salaam, Tanzania
Tel: + 255 787 170 170
FOR FURTHER INFORMATION REGARDING THIS NEWS RELEASE, PLEASE CONTACT:
Diana Gichaga, Head of Investor Relations, Fusion Investment Management:
dgichaga@fusiongroupafrica.com
Tel: +254 (20) 2710149 /53 /55